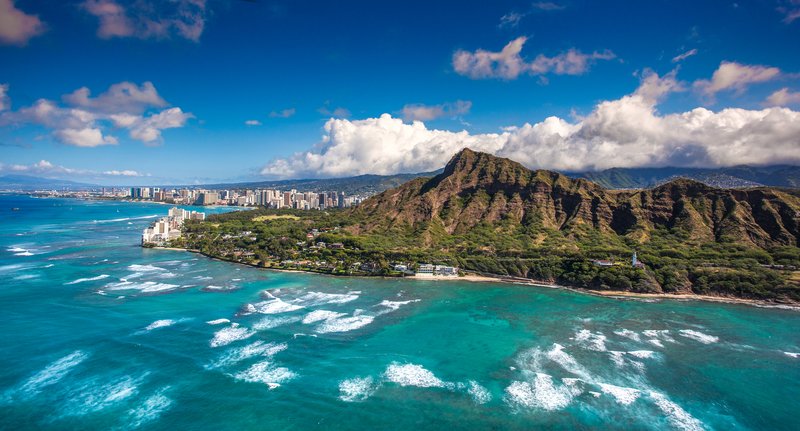 The Aloha state provides more than just sunshine, lush green forests, fiery volcanoes, and glittering sandy beaches. America's 50th state is also busy at work in the export business, producing a variety of products derived from the islands' abundant natural resources and cultivated through their favorable climate.
Macadamia Nuts
There are many macadamia products in Hawaii, and the prices of these items (that you can find at just arriving in the airports) are super affordable. You would expect this as Hawaii is the Macadamia capital of the world, even though it's not native to Hawaii. The first macadamia tree was actually first planted in 1882, a tree hailing all the way from Australia.
Bottled Water
It is no secret that Hawaii is blessed with some of the most pristine natural water resources on the planet. So it would only make sense that the islands enjoy a bustling business in the export of bottled water. The demand for natural artesian water has grown to record levels as consumers continue to demand the most premium water available. Water filtered through lava rock is especially popular, as it gathers minerals and electrolytes before it is bottled directly at the source.
Sandalwood and Sandalwood Essential Oil
Create a spa experience right in your own home with this luxurious product straight from the islands of Aloha. Just like the islands of its origin, sandalwood oil provides a calming effect as it melts away tension and encourages relaxation. The oil is also used to to help improve the appearance of skin and hair, frequently used in meditation for how grounding it is, and when applied to the neck and shoulders, allows for a restful sleep.
Papaya
Although Hawaii is most known for its pineapples, it is the papaya that is actually exported in far more larger numbers. This exotic fruit is available in a myriad of varieties, from golden Rainbow papaya to the deeper colored Sunred varietal. Offering different textures and levels of sweetness, there is a type of papaya for every personal taste and preference. Not only do they taste delicious, but papayas are excellent sources of vitamin C and A, as well as potassium and fiber, making them a healthy addition to any diet.
Next time that you enjoy one of these pampering, local Hawaiian products, know that you are experiencing a bit of the Hawaiian islands with every use. It may even inspire to try visiting the island yourself one day. Aloha and Mahalo.
References:
Hawaii Papaya: Superfood for Your Healthy Lifestyle | Hawaii Grown Papayas
Sandalwood, Hawaiian | doTERRA
Macadamia Nut Facts | Island Princess Hawaii