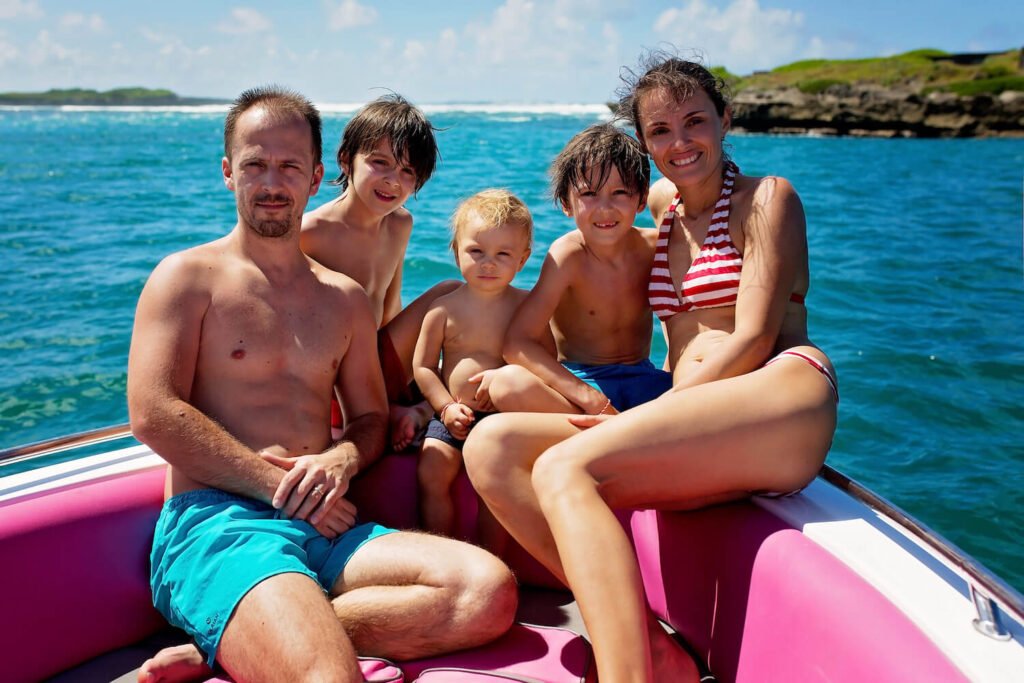 Now that international borders are slowly opening up, families are scrambling to make plans for the holidays. And, one of the most favored family destinations will always be Hawaii. Whether you're traveling from overseas or from within the United States, Hawaii is a perfect, family-friendly destination.
So, when you start planning your holiday trip, you'll come across a wide range of resorts from all price points to choose from. From seaside resorts and spas to campsite and nature lodges, each family resort has its respective strengths that can suit the needs and preferences of your family.
Planning a family vacation is very exciting. But you have to be very thorough and only choose destinations that have the amenities that your family would enjoy. Some of the best amenities to watch out for are enumerated in this guide to the best family resorts in Hawaii.
1. Swimming Pool
A resort can't be considered a family-friendly one without a swimming pool. While the beaches of Hawaii are great, not a lot of kids will appreciate long hours in the sand playing while the adults sip their drinks or have a tan. Aside from that, it's dangerous to just let kids wade around in the sea, especially since a lot of Hawaiian beaches are known for their huge waves.
Many children won't give a budge on the other activities in your itinerary for as long as they get to spend some time in the swimming pool. You're lucky, as many family resorts in Hawaii will give you more than just that. Some have pools with different depths, complete with slides and a playground.
2. Snack Baskets
Luxury family-friendly resorts usually offer snack baskets upon arrival. In Hawaii, you can expect these snack baskets to be filled with local treats. From healthy nuts and local delicacies to crisps that parents won't feel guilty about giving to their kids while on holiday, every small snack basket is always a welcome treat.
3. In-Room Refrigerator
The in-room refrigerator may be called a mini bar, but it doesn't necessarily imply that it should only have alcoholic beverages inside. Parents will truly appreciate resorts that come equipped with an in-room refrigerator. That way, it's easier for them to keep kids' water and drinks cold.
Depending on when you're going, the temperatures in Hawaii can get quite hot. So, you'll want to keep your family ready and prepared for a long day of activities ahead. The in-room refrigerator is also useful for whatever leftover food you'll have after eating in restaurants and food shops. A microwave is another add-on that's nice to have too.
4. Cooking Classes
Some hotels offer a wide range of activities to do for the entire family. One of the most well-loved of these activities are cooking classes. It's a great way for adults to learn a new skill: cooking local Hawaiian food.
The class options can depend according to what the hotel offers. Some have private classes exclusive only for one whole family while others will be open for a big group, but with a headcount limit. If there's anyone in your family who loves to cook, then this is an activity they'll surely love. However, make sure to book a slot in advance since these classes could fill up fast.
5. Free Wi-Fi
While you'll want to disconnect for a few days while you're in Hawaii, there may be instances when having a free Wi-Fi connection still comes in handy. It's easier to connect to family back home or even access your security cameras once in a while with a stable Wi-Fi connection. It's also useful if you need to look for directions and information about the spots you're visiting.
6. On-Site Guest Laundry Services
Depending on how long you're staying in Hawaii, you may find yourself in need of laundry services. Especially with young kids in tow, used clothes can easily pile up since kids usually need to change their clothes multiple times a day—especially if they are constantly playing, swimming, and participating in other activities while on vacation.
Since you can't bring your entire closet with you, you'll eventually need to have some of these clothes washed. On-site washers or laundry services are always a nice extra touch to avail of. You may think that you don't need it but when you do, you'll be glad to have it readily available.
Conclusion
With the list of amenities above, you'd know what to be on the lookout for while you're searching for the best family resorts in Hawaii. After all, "the best" is a matter of personal preference. You have to match the resort with your liking, so you'd be able to have the family holiday of your dreams.