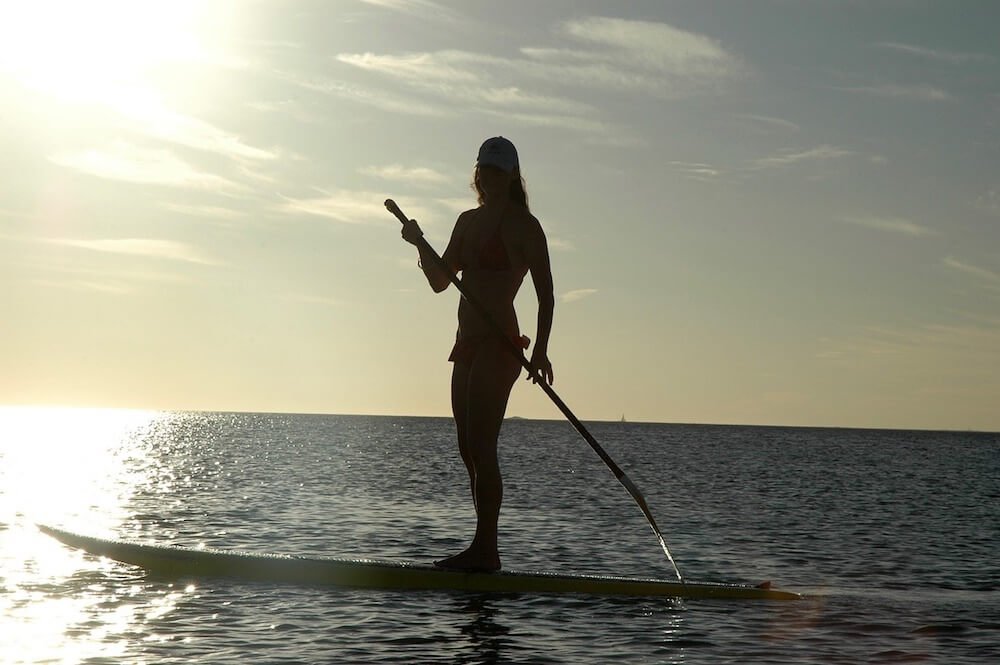 There's no question that Hawaii is a mecca for water sports enthusiasts, and just an overall amazing place to visit. But the recent surge in popularity for paddle boarding means that more people will be seeking out the best spots to launch. Here, we'll take you on a virtual tour of the cream of the crop, while also pointing out where not to paddle board (this is just as important, as all sports carry an inherent risk). Enjoy the ride!
Makena Beach State Park, Maui
This is a trendy spot, and with good reason—it's one of the best beaches you'll find on Maui. The long expanse of golden sand gives paddlers many places to launch, and two vast outcroppings of black rock lava make it easy to stay oriented while on the water. The rocks also provide robust wind protection, so it's suitable for amateurs.
Ala Moana, Oahu
This is the perfect place for beginners to dip their toes in, as the water is flat and sheltered from extreme winds. There's a spot on the other side of the reef that offers larger waves for paddle surfers, making it the best of both worlds.
Pua'ena Point Beach Park, Oahu
Pua'ena is conveniently located right next to Hale'iwa Beach Park, and it's another good choice for beginners. A few gentle waves offer the chance to test your legs if you're feeling adventurous. Be aware that the inland areas past the vegetation barrier are private property, so be sure to stay close to the shoreline when on the beach.
Kapalua Bay, Maui
The beach at Kapalua Bay is enormous, and the weather is calm and serene year-round, with barely a ripple on the water. During your paddle, be sure to keep a lookout for the colorful fish population that will be guiding your way just beneath your board.
Keauhou Bay, Kona
Lovers of history will especially appreciate this site, the birthplace of King Kamehameha III. The awesome array of dried lava beds beneath the surface make this an excellent snorkeling spot as well.
Where Not to Paddle Board
It's always important to observe paddleboard safety on the water. Here are some things to keep an eye out for when searching for places to launch:
Shallow or rocky waters—in addition to being hazardous, this might also damage your board

In overly rough or windy conditions—be sure to wear a leash if the water looks a little choppy

Anywhere that is posted as private property

Choppy water

High traffic areas

Anywhere you can get stuck due to the tide being far too low
References:
5 Things You Should Never Do with Your Paddle Board | Isle Surf and Sup
5 Best Places To SUP In Maui | Just Paddleboard
Where are the Best Places to Go Paddle Boarding? | Never Ever Boards
The Top 5 Places to Paddle Board in Hawaii | Paddler's Retreat